The right tools and software are the wonders of the modern world. These help to simplify various business systems and processes. One such software is the restaurant POS or point of sale. The best restaurants POS systems will help you centralize every important aspect of your ever-growing business.
Here are the things to consider for investing in the right POS solution for you.
Ease-of-Use
The best restaurant POS system will be easy to use. It will have the features you need to run your day-to-day business easily. But it will have a simplified system; enabling all staff members (who need to use the POS system) to use it without problems.
Oftentimes; even after the training for using a new POS system is provided, it still remains complicated enough for most people. Lack of usability factor of your POS system can be detrimental for your restaurant business. So, ensure that you only invest in an easy-to-use POS system for your restaurant.
Features
Restaurant POS systems come with an array of features. You need to choose one that works out the best for your business.
These days you can find cloud-based POS systems; an improvement over on-premise systems. You can use cloud-based systems on any device and from anywhere. You will simply need an internet connection. On-premise software is installed in your location. These systems have their limitations.
Some POS systems have the feature to generate reports concerning each transaction. Real-time reporting is useful if you wish to improve upon your processes by analyzing data such as customer transactions, food costs, staff performance, new customers etc. You should be able to choose the metric you need using your POS system. So, definitely check it out when selecting a new POS system.
Look for a POS system that comes with technical support and simple updates. Other features you need to look for are inventory management, bill splitting, loyalty programs, menu customization, customer feedback, sales tracking for each item, etc. In fact, inventory management is imperative in a POS system. You should be easily able to track and manage items in your restaurant using the POS system. The system should make it easy for you to track all the ingredients you use in your restaurant.

Not all POS systems will come with all the features you need or want. Choose the one that best suits your business requirements. So, carefully check out the features of different POS systems and choose accordingly. A quick look is enough for you to select a few based on their features and further assess their utility for your business.
Pricing
Of course; you cannot ignore the pricing part when choosing a restaurant POS system. Check beforehand the cost of the installation if any.
On-premise POS systems are generally pricier than cloud-based ones. So, do take this aspect into consideration. You can opt for per month pricing if you are hesitant to pay the fee in a lump sum. Some POS systems are free but you will need to pay a transaction fees.
Security
Security is of the utmost importance when setting up a new POS system. No business owner will want their customers' payment information compromised or any other security threat. So, security features like data encryption, automatic backups, and access controls are useful when looking for the best restaurant POS systems.
With a good security system built into the POS, you might be also able to reduce the cost of IT support and other maintenance and updates.
Speed
The best restaurant POS systems are efficient. Your POS system shouldn't slow down your business processes. It should work seamlessly with the utmost efficiency.
A slow POS system can be bad for your reputation. If you keep your customers waiting for their bills, it is bound to adversely impact your business. You are likely to receive negative reviews based on it. The POS system should also work for everyone who uses it in your restaurant really well.
By considering the afore-mentioned criteria, you should be able to choose the best restaurant POS system for your business. Consider taking a free trial in order to thoroughly assess a system before investing your money into buying it.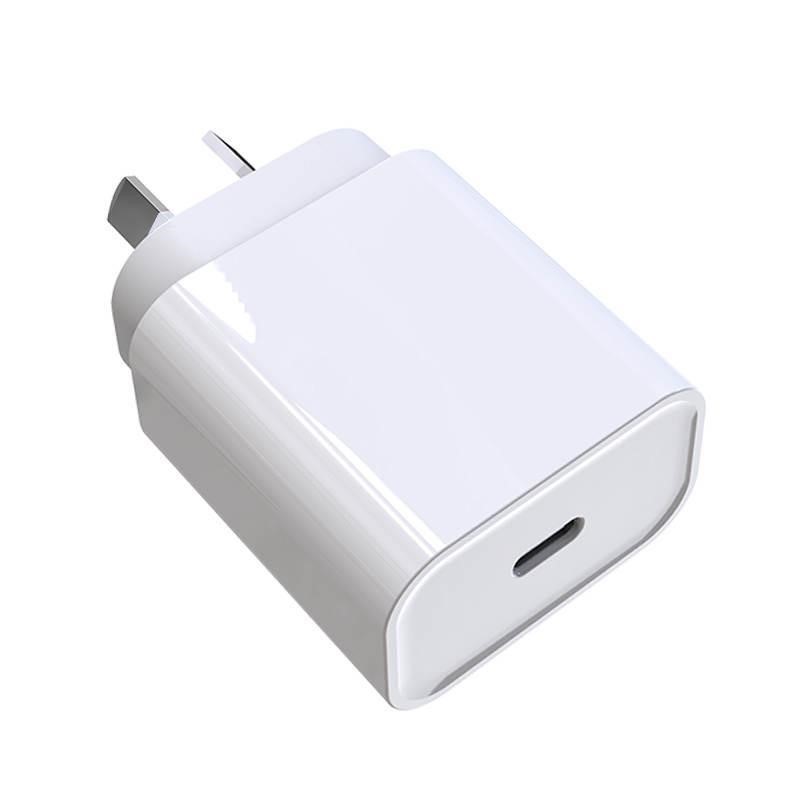 Buying the right wireless iPhone charger is sometimes tricky as there are many options out there to select the one you need. To help you out, we've put together a guide of what to look for while purchasing a wireless iPhone charger online.
Qi Charging
The wireless charger works on a couple of standards, but the most common one is Qi. iPhone charger supports Qi standard. A good quality Qi charger has an over-voltage and overcharges protection unit that makes it safe to use. Qi standard offers temperature control protection to counter overheating issues.
Power
The second most important thing you should look for while buying an iPhone charger online is the power output. Wireless charger usually ranges between 5W to 10W. But most of the phones nowadays support a faster charging option. Apple's iPhone charger supports 7.5W. Currently, iPhones don't support fast charging options, but several other chargers are available online that support them. With the right wireless charging pad, it is essential to have suitable charging adapters and cables. For the iPhone, wireless chargers come with a wall adaptor and USB cable.
Standard Connector
A wireless charger comes with pad plugs along with an adapter to connect it with a wall outlet. Some companies use jacks to plug in the pads, and others use standard ones like MicroUSB or USB-C. It is better to go with the standard version while shopping online, just if you damage or lose the cable one.
Wall adapter
While purchasing an iPhone charger, check if the brand comes with a charging pad and a wall adapter. Check what wattage the company is providing. Make sure it gives enough wattage to charge your phone at full speed. Note, a 10W pad with a 5Wwall jack will only charge at 5W.
Brand
While shopping for a wireless charger, checking about the brand is essential. The wireless charger is also a charger and passes through electric current even for your iPhones. Therefore, it is better to be extra sure that nothing gets wrong accidentally. If you are in doubt, go for good reputation chargers while purchasing online.
Size and aesthetics
Wireless chargers come in a bunch of styles and sizes. Some are big, small, flat, or angled; you may choose them as per your convenience.
If you want a charger for your desk, an angled charger will work best for you as it allows you to unlock with FaceID. If you want a wireless charger for a nightstand, a flat pad is a better option so that you don't light up your whole room each time you get a text. There are also other variants that you may purchase as per your need.
Choosing the right design
As we know, wireless chargers come in different sizes; some chargers have a padded design while others have a stand design. No matter what design you choose, make sure it has a good grip that firmly holds the phone on the charging surface. There are also a few chargers that come with LEDs to indicate the charging status. You can again go for wireless chargers that can fit up to two or more phones simultaneously. Some brands also offer wireless chargers with a case, but make sure it isn't a metal or thick one. Qi charger works well with leather, silicon, or similar non-metallic material with a 3mm or less thickness.
The Final decision
Several brands sell wireless chargers online; go for brands who are pioneers in wireless charging technology among the other accessories. A reputed brand is an exciting option to consider if you are looking to purchase a wireless charger with an elegant design. Besides charging, reputable brands have their own set of wireless chargers with fast charging capabilities. If you are on a budget, consider purchasing chargers available at reasonable prices, offering the same reliability and features.
Website outages, cybersecurity attacks, and any other IT incidents can cost your company a lot of money. But these are only some of the reasons why you need an IT company. The IT company you hire should be competent and highly qualified to handle all your IT needs.
So, if you are looking to choose the best Houston IT company, here is what you should keep in mind:
Look for experience
You need to look for experience in your IT company. It may be tempting to work with a brand new and upcoming IT company but remember that experience is very important.
Something as important as IT support, warrants hiring a company who has been in the business for a while. Such a company brings with it experience and assurances. Even if the IT company has not been operating for a long time, their staff should be experienced. Ideally, you should ask for the credentials of their support staff. A company is as good as its employees. Also, these are the people you would probably be working with regularly and you would want to look for certifications and schooling in IT-related fields.
Look for expertise in your industry
Technology varies by industry. You must choose an IT company that has the know-how of your industry's technologies. You should ask them questions like do they offer their services to other companies in your industry? Are they certified in your industry's technologies?
Unless you are looking to switch infrastructure, finding an IT company that can support your systems is very important. Do your workstations and servers run on Windows or Mac OS or Linux? While technology is universal, expertise varies. It is worth mentioning over here that if your business uses custom applications, you cannot expect the IT company you hire to already know how to use your software. But given some time, they should be able to troubleshoot any problems. Also, many people forget that software development or programming and IT are two specialist fields.
Look for evidence of skills
Information Technology (IT) is a constantly evolving field. Computers and systems quickly become out of date and new solutions like cloud computing come up every now and then. These new solutions completely change how IT systems are run and are supported. As such, the best Houston IT company needs to show evidence of their skills. They have to constantly train and educate their staff so that there aren't any service problems.
An IT company with satisfied customers will be comfortable with you talking to some of them. Don't just rely on testimonials. Try to talk to some of their customers on the phone and through email and attempt to find out about the IT company's skill sets. A company will never put you in touch with any of their customers about whom they are not confident of getting glowing reviews but at the least, you will be able to ask to follow up questions.
Make sure that you choose the right kind of support
As far as IT is concerned, needs vary. Make sure your expectations level up with the kind of support that they offer. IT companies generally offer ad hoc or break-fix support, managed support, and desktop or server support.
Under ad hoc or break-fix support, you agree to an hourly rate or a block of hours which can be used as needed. This can be expensive.
Managed support is based on a retainer system where you commit to a monthly fee in return for an agreed amount of work such as monthly guaranteed hours, a monthly maintenance plan, and/or a number of support calls or hours. Managed support can offer you the best benefits because it is in the IT company's interest to learn more about your IT systems so that they can more easily provide support and ensure an ongoing relationship.
With desktop or server support, the benefit is that you may decide that you can handle the desktops and purely want server support.
You just need to be clear with the IT company what your real needs are.
Is there anything more that you want to know about choosing the best Houston IT company? You can leave your comments below.
If you are an HVAC professional, choosing the right HVAC plumbing estimating software is of utmost importance for your business. The days of doing the estimation work with paper or spreadsheets are long over. Now, most clients expect you to use digitally advanced technology, and that can be more convenient for you as well. You can estimate the cost of a project more quickly and, thus, bid on it sooner, increasing your chances of winning the project.
To assist you with placing accurate project bids, the plumbing estimating software will consider the time you might need for project completion, the materials you will need for the project, and the job specifications. If you make an error in any of these, you could end up miscalculating the bid. That could result in a financial loss for your business.
It will also assist you in improving and streamlining your business operations. Additionally, the plumbing estimating software will help you to keep track of current prices as well as industry developments. Moreover, it will save you time and increase your productivity. Overall, it is well worth your investment.
To select the right HVAC plumbing estimating software, here is a step-by-step guide to getting you started:
Research the available HVAC plumbing software in the market
With a growing need for HVAC plumbing software in the HVAC industry, many software companies now offer various versions of the software. You will have to do some in-depth market research on the companies as well as their products. Look for a well-established company with a long track record of providing software solutions. Read the reviews from their customers. Ideally, you want a higher percentage of the positive ones, and especially ones that speak well of their customer service. You want a software company that provides swift and reliable after service as well.
Find out about the plumbing estimating software features
Plumbing estimating software can come with a range of features such as quotes and estimates, customer database, and scheduling. They can include inventory management, job management, dispatch management, and order management. Other useful ones include routing, service history tracking, work order management, technician management, and mobile app. Make sure that the features you need for your particular business purposes are available.
Inquire about the software license you will require
Earlier, you had to buy separate software licenses for different computers, and that used to push up the license fee. Now, thanks to the subscription model that has gained ascendancy, paying for the software license is more affordable. Furthermore, you can pay for one license and use multiple devices to access the software. To give you an idea of how it works, many companies offer a 30-day free trial. It might be a good idea to give that a try first before buying the subscription. Also, you can decide if you want a monthly or an annual subscription.
Look into the technical compatibility factors
Before you buy and download the subscription model of the software, you need to make sure that it is compatible with your desktop computer and your mobile devices. For instance, if you have a 64-bit operating system, you should get a 64-bit version of the software. Once you smooth out the technicalities, installing the software will be a breeze, and it is easily accessible across multiple devices. That is very useful when you need to check the software on the go.
Also, when the company issues periodic updates to the software, you only need to download them, and that will keep the system in good order. You will encounter fewer or no browser compatibility issues, and it will work well with any other software you use.
Check if the company offers user training
Many software companies provide online tutorials, videos, and documentation to help users to figure out how to use plumbing estimating software. Additionally, they may conduct training webinars or in-person classes. If you are a novice to this type of software, you might benefit from the training assistance.

Since an HVAC estimating software is not an insignificant business investment and will be one that you will use long term, you must make your choice after careful consideration of all its aspects.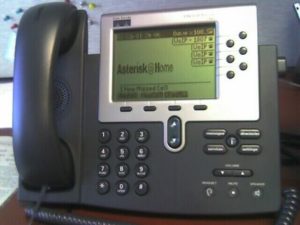 VoIP is a modern technology that allows you to make phones over the local area network. Due to its cost-effectiveness and advanced features, many businesses have switched to VoIP Phone service. If you are planning to switch to VoIP, it would be nice to learn about the Pros and Cons of VoIP before going for it.
Advantages of VoIP
Lower Costs
Every organization wants to cut down costs, and VoIP perfectly fits the bill. Organizations can make considerable savings each month by switching to VoIP. On average, a landline costs an organization $50 per month, which includes local calls only. You have to pay extra for national and international calls.
On the other hand, a VoIP phone system costs less than $20 per line. So it would not be wrong to say, VoIP can cut your phone bills by half and help your organization make significant savings.
Add-On Features at No Extra Cost
Add-on features like call transfer, call queuing, group ringing are important for organizations. The traditional PBX system does offer these functionalities. However, these functionalities are not inherent, and you have to purchase them separately.
Many of these features are offered as basic features in the VoIP phone system. You will not be required to pay anything extra to the service provider to use these features.
Increased Accessibility
VoIP phone service is cloud-based. It means you can access your VoIP phone system from any place where you have Internet access. Businesses thrive when they support individual styles of working and mobility of the workforce. Traditional PBX systems are confined to office boundaries.
On the other hand, a VoIP phone system can be used from mobile devices that allow employees to make and receive VoIP calls even from the field or while on the move. This flexibility improves the efficiency of the workforce and increases productivity.
Portability
Unlike landline number, a VoIP phone number is a virtual number. It means you can use the phone number anywhere you go. This is good news for businesses that have employees who travel a lot. Also, even if you change the office address, your organization can retain a VoIP phone number.
Scalability
Scalability is an important factor for businesses to support growth. Some companies experience an increase in customer calls during a specific period. This small duration of a few days or months is called peak periods when there are more business opportunities.
Your systems should be scalable to ensure your organization doesn't lose any business opportunity. For example, you should be able to add new phone numbers to deal with an increased number of calls. When the peak period is over, you should be able to reduce the phone number to reduce costs.
Though traditional PBX systems are scalable, you need to make a significant investment, like the purchase of additional hardware.  VoIP phone service offers scalability without substantial investment. All you need to do is ask for additional VoIP phone numbers from the vendor and buy VoIP phones.
When the peak period is over, you can ask the vendor to remove additional VoIP numbers from your VoIP account. In VoIP, you only have to pay for additional VoIP numbers when you use them. You can always cancel additional VoIP phone numbers when you don't need them to reduce unnecessary expenses.
Disadvantages of VoIP
Latency and Jitter
VoIP uses a digital mode of communication where the communication is broken into small data packets before sending them over the Internet. These packets are reassembled at the destination to create the original message
Latency and jitter occur when there is a consistent delay in the delivery of data packets to the destination due to slow Internet connection or other network problems. It is also caused by improper re-assembly of data packets. This can significantly affect the quality of VoIP calls.
Depends on Reliable Internet Connection
VoIP phone system uses the Internet connection to transmit data packets. You need a reliable Internet connection for VoIP phone system to function efficiently. Besides good download speed, the Internet connection should also have good upload speeds. The internet connection must have low latency for high-quality VoIP phone calls.
Do you've any questions about VoIP phone service?