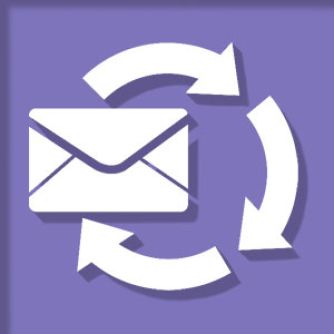 Be it a big business or a small business, emails are indispensable for business organizations. It is hard to imagine a single day without mails in business organizations where everyone relies on them to communicate with one another. Convenience, accessibility, ability to attach a variety of file formats and the obligation to remain to-the-point makes emails an instant favorite for everyone. Moreover, emails have been the industry standard for more than 2 decades and it is hard to get rid of this familiarity. Thus, it is a pretty established fact that business and emails are inseparable.
Now imagine, you are following up a sales pitch for months now and you are about to seal the deal. You have to send your prospective client an important document at 2pm and the company mail server breaks down at 1.30 pm. The IT team tells you that the server won't be up until 3pm. What's worse is that your client is very picky about punctuality and you don't want to make any mistakes at this stage of the pitch. The document you want to send is very confidential for your organization and you can't risk sending it over a public server from your personal ID. Now what would you do in this situation?
The above-mentioned scenario is in no way an exaggeration. Without emails for even an hour, an entire organization comes to halt. Email servers can break down anytime and sometimes situations are too crucial to afford a break down like this. Rather than repenting during these situations, it is wise that you have email continuity services well in place to avoid such situations. Continuity ensures that you don't miss out on mail services even when your primary server breaks down. Are you still not convinced that you need email continuity for your organization? Read on.
Benefits of Email Continuity
1. Having a backup
Undoubtedly, the first advantage of having continuity services is that you always have a backup for your primary mail server. You can be rest assured that you won't miss out on a single mail even if your server goes down because of maintenance issues, lack of resources, short circuits, natural disasters or anything else. Relying too much on their servers and assuming they don't need email continuity is a mistake most businesses do. But what they don't realize is mail servers are unpredictable and break down without notice. There are many instances where companies have lost millions because of a single outage. For example, Native American Services Corp once reported that a single mail outage cost them a $73 mn sale.
2. No Maintenance
Email continuity services are normally offered by third party vendors who ensure that a dedicated server is assigned to your organization's mails. As soon as the primary server goes down, the backup server immediately takes over without you having to do anything. All you need is a stable internet connection to keep the email services running. All maintenance is done by the service provider, while your IT team can focus on your primary server and get it back online.
3. No Hardware/Software Required
While your primary email server is down and you are using the backup server offered by the email continuity service, you wouldn't need any additional hardware. There is no additional software required either as you will be accessing mails through a browser. You can continue using your present mail ID as the integration is done with your existing mail system. To put it simply, you won't even know that your primary server is down and there is an email outage at the moment.
4. No Shadow IT
Whenever there is an outage and there is an urgent mail to be sent, it is quite natural that people will use their personal IDs or other alternate mail IDs to send messages and documents. This activity is known as 'Shadow IT' and it can be risky as confidential information is shared over a cloud server or a public file sharing platform. You will be leaving a lot of loose ends that might cause a security breach or a data leak. Instead, you can have email continuity and prevent shadows IT from happening.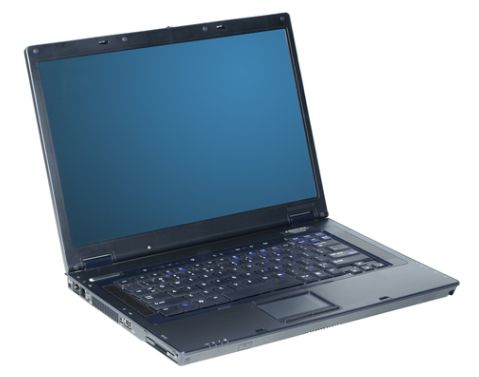 When people purchase laptops, they look for standard features like a big screen, faster processor, and large hard drive. People who are traveling most of the time also need to give importance to features like battery life, and stronger Wi-Fi connectivity. While all these features are important, business owners have their own unique sets of needs depending on their industry and profession.
Dell is a popular laptop brand that has several models suited for business. One good thing about Dell laptops in Singapore is you can expect strong security, durable design and industry's best warranties. Let's take a look at some of the top laptop models suited for business executives.
Dell XPS 13
The 13-inch screen laptop is high on portability and most suited for business executives who are always on the move. The Dell XPS-13 is powered by Intel Core i5 running at a clock speed of 3.1GHz and 3MB Cache. The laptop features 8GB RAM and integrated Intel Graphics 520 graphics chip. The Dell XPS-13 is blazing fast; thanks to the 256GB SSD.  It is super slim 9-15mm and weighs around 1.22 kg that makes it one of the lightest laptop in its category.
The 13-inch display needs a special mention. The 13-inch screen is packed with 5.7 million pixels that comes to 276 pixels per inch.  The screen is able to deliver a resolution of 3200×1800 pixels which means the images are bright and crisp and you can see the darkest of dark colors and brightest of bright with a color gamut of 72%.
It has several additional features for loaded performance such as 22 hours of battery life, Type C USB ports, and Killer 1535 Wireless-AC adapter for reliable and faster wireless connectivity.  The Dell XPS 13 also features a fingerprint reader that gives you fast and easy access to Windows 10 OS.
Dell Latitude 7280
If you are looking for thinnest and lightest business Dell laptop, don't look beyond Dell Latitude 7280.  It is powered by Intel Core i7 processor running at a clock speed of 2.6GHz and 4M Cache and 16GB DDR4 memory.  The 12.5 FHD Display offers a resolution of 1920 x 1080 pixels and is protected by Corning Gorilla glass.
The laptop features 1000GB SSD drive with Windows 10 pre-installed on it. Other important features of Dell Latitude 7280 are Intel® Integrated HD Graphics 620 graphics chip, Type C USB port, Touch Fingerprint reader, 2 USB 3.1, and Noble Wedge Lock slot for security.
Dell Latitude 15 3000
If you desire a bigger screen size, the Dell Latitude 15 3000 is a perfect choice for you.  It is powered by a 5th generation Intel Core i5 processor running at a clock speed of 2.2GHz and 3MB cache.  The laptop also has a NVidia® GeForce® GT920M graphics chip and 16GB RAM.  The 15.6 inch LED Backlit On-cell display offers a true HD resolution (1366 x 768).
The maximum storage option offered is 1000GB SATA HDD but you can also opt for 256GB SSD that raises the performance of the laptop. Other important features are Infra-Red HD video webcam with Facial recognition, HDMI, USB 3.0 ports.
Dell Chromebook 13
The Dell Chromebook 13 is ideal business laptop who want to try benefits of the cloud-based operating system.  The laptop has an aluminum body and carbon fiber cover that makes the laptop sturdy and attractive as well.  While most Chromebooks have 11-inch displays, the Chromebook 13 has a 13.3-inch screen with Gorilla Glass protection.
The anti-glare display offers a max resolution of 1920×1080 pixels which is considered Full HD.  The Dell Chromebook 13 is powered by an Intel Celeron 3205U processor and 4GB of RAM.  The laptop has 16KB of internal storage and also has a micro-SD card slot for extended storage.
You get 200GB of storage space in Google Drive for which you have to pay a fixed amount. The cloud storage space is available for a period of two years after which you have to renew your account to enjoy the cloud storage benefits.
If you are looking for best business laptops, you can choose between any 4 Dell laptops discussed above depending on your needs and budget.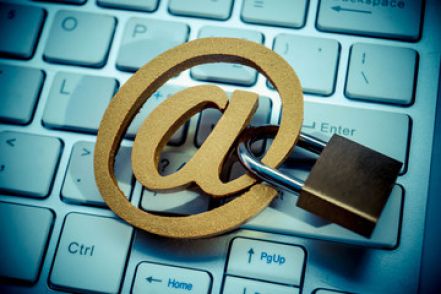 Today, majority of business communications happen through email.  Employees may request contract information through email when meeting clients. Remote employees may share their sales report with their managers through email. Since email is used to send and share sensitive data, businesses need to take concrete steps to secure their communication.
Data Leaks Through Email a Reality
The number of data leaks and financial losses has increased in recent years. According to Global Sign report, 22% of companies experience data loss through emails each year. While some of the incidents are caused by hackers, majority of them happen due to mistakes and carelessness.
Perhaps, email is too convenient and it is too easy to send sensitive information to someone, leaving it susceptible to fall into wrong hands.  A lot of such data leaks can be prevented if companies take a timely decision of encrypting their email communication.
Email encryption is the best tool available for businesses to secure their email communication. If you look at the enterprises using email encryption, most of them use second generation email encryption services that are cloud based.  Here is some information about cloud-based email encryption.
What Is Cloud-Based Email Encryption?
Cloud-based encryption is popular with businesses as they offer a number of encryption options without complicated key management.  The email encryption service is fully integrated with your outbound mail and you are not required to use any specific email client.
Majority of the email encryption services use 256 AES bit encryption which is highly secure.  Every mail that meets your organization mail policy is encrypted and sent over the network. Your employees don't have to install and run any software to encrypt the mail.
Now that you know how cloud-based email encryption works, here are few reasons to use it.
Avoid Business Risks
You are putting your business at risks by sending unencrypted mail.  Without encryption, there are high chances of your email getting interpreted and the contents (business plans, contracts, trade secrets) being read or altered.  Your competitors can use this information against you. So, to avoid any risks to the business you should go for email encryption.
Meet Compliance
Businesses in healthcare and insurance industry are required to meet HIPAA compliance regarding data safety.  It is quite common practice followed by healthcare providers to send PHI (personal health information) through email.
There are reports of an increase in cyber-attacks on healthcare companies as the high value of PHI in the black market attracts hackers. According to these reports, 10 Medicare ID numbers are sold for $4500 which is then used for false insurance claims to siphon lead to payouts of a large amount of money.
Email encryption greatly reduces the chances of your email message being hacked and read when intercepted by a hacker.   The email encryption also stores the mail in encrypted form. In an event, your company's email server is hacked; the email messages and the content inside remain safe as they are encrypted.
Protect Confidential Information
Email encryption is useful to protect confidential information such as banking account number, credit card number, social security number, etc. In case your mail is not encrypted, some wrong people can get hold of information and use it for their selfish motives.
Your username and password can also be stolen without much difficulty. By using your email encryption (http://www.wisegeek.com/what-are-the-different-types-of-email-encryption-software.htm), your confidential information in mail remains protected at all times.
Eliminate Possibility of Message Relay
You already known email messages can be read and altered but you don't know the altered messages can also be resent and the recipient may not know the message is compromised. When you use email encryption services, the message that is downloaded at recipient server is checked for authenticity.
If the message received does not match the original message, the recipient will get an error message during encryption.
Avoid Identity theft
If any person gets holds of your username and password, it would be an easy task for the person to read your mail and also reply on your behalf.
Email is a fantastic technology but it also has some downsides. If you encrypt your email, it is a daunting task for a hacker to decrypt your email. In most cases, hackers find encrypted email unattractive and they go looking for easy targets.
Email encryption works to eliminate the downsides of email by making it secure so that businesses can continue to enjoy the advantages of mobility, economy, and reliability associated with it.
How do you secure your email communication?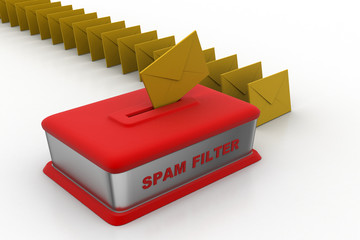 Email usage has grown in the corporate world and it has become the primary mode of communication between management, prospects, employees, partners, vendors, and investors.  At the same time disruption to this electronic communication has become a norm due to threats like spam, Trojans, and other forms of malware.
Several government and industry regulations have put immense pressure on organizations to secure their email communication.  To effectively combat the rising threats, businesses has two choices- onsite spam solution and cloud-based spam filtering.
The traditional onsite solution is lesser attractive for companies. Here are 7 reasons why corporations are considering cloud based spam filtering for protecting email communications.
      Lesser Prone to Failures
Cloud-based filtering service providers can use more than one Internet connections to eliminate connectivity failures. If one Internet connection goes down, the vendor can queue up messages and the delivery can start as soon as Internet connectivity is restored.
      Lower Cost of Ownership
The cost advantage of using cloud based spam filtering is clear. Businesses can avoid initial long-term investments such as complex hardware, software, and dedicated staff to manage the anti- spam solution.
The cloud service provider takes care of all infrastructures required and all costs related to internal staffing. Majority of the cloud service providers charge per user and the charges remain constant even when mail volumes increase.
Businesses can easily predict the budget of managing a cloud based spam filtering solution whereas maintaining an onsite solution can be difficult due to unpredictable costs.
      Saves Bandwidth and Storage Space
When you employ an onsite spam filtering solution, your email server will receive all spam messages before filtering it. It means spam messages will occupy a large amount of server space and also consume a large part of Internet bandwidth.
In cloud based spam filtering setup, the messages are received at server managed by the vendor. The spam filtering is done before the email messages are sent to your organization's mail server. This saves the Internet bandwidth and only legitimate mail reaches your mail server thereby saving valuable storage space.
      Filters Inbound and Outbound Messages
The cloud based spam filtering solution can ensure no spam messages are sent from your mail server, knowingly or unknowingly. Since the spam filter also filters outbound mail, you can rest assured the company reputation is never hurt and your customers, vendors, partners never receive unsolicited mail from your organization.
      Implementation and Maintenance
When you employ cloud based spam filtering solution, you don't have to worry about the implementation. The vendor takes the responsibility of configuring the email server as well as endpoint systems.
The vendor determines the web and instant message protection policy to suit your business requirements. Besides, the vendor also offers 24/7 support to deal with any issues related to spam filtering.
Though the spam filters are cloud-based, your organization has total control over the white and black email lists and IP addresses.  Your anti-spam solution vendor offers administration capabilities through a web-based portal. The administrative tools provided offer you a wealth of information about the anti-spam service such as reports in real-time and service statistics.
      Reliability and Scalability
Cloud-based spam filtering solutions are highly effective in stopping spam messages from entering your organization network. The vendor takes the required steps to upgrade software, spam filters, and virus definitions that is necessary to provide optimum protection from spam.
The infrastructure of the cloud-based anti-spam solution is scalable and the data center of the vendor has the ability to balance load within a data center or across data centers.  Majority of the cloud-based anti-spam solution providers offer antivirus SLA  that guarantees no unknown virus will enter client's network.
      Email Continuity
Anti-spam solutions provider also offer email continuity which ensures your employees always have access to their emails. In case, your email server is offline or there is an email outage, the email server of the anti-spam service provider continues to receive your email and your employees can access and respond to messages through a web-based portal.
With all the benefits offered by cloud based spam filtering solution, there is no reason why businesses should go for the expensive onsite anti-spam solution.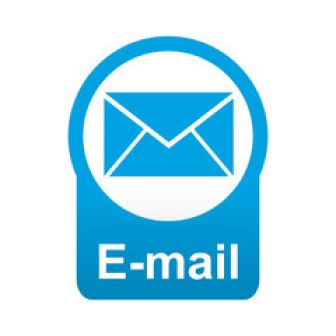 Over the past few years, email has become a primary medium of business communication. It provides organizations with a quick medium of conveying business correspondence such as sales transactions, quotations and purchase orders, virtually all across the globe with the least physical effort possible.
Since emails have become the electronic backup of legal business documentation, the information being passed on via this electronic correspondence comprises a record. More and more organizations are finding themselves obliged to maintain records of all emails for years to come. Email archiving has proved to be the advancement for businesses. But why is email archiving so essential for organizations?
An email archive is a repository, generally, kept in a sterile environment to provide secure protection of email for compliance and operational reasons. A 'perfect' email archiving system automatically excerpts message contents and other attachments from incoming & outgoing emails and after indexing, it stores those emails in read-only format. This ensures that archived records are kept in their original form.
Email archiving moderates the demand for storage space by reducing the number of online emails on the mail server. Moreover, email archives consume less physical storage space than other email storage methods.
Archiving is the good long–term solution for keeping an ongoing, comprehensive record of communication intact. With a reasonable archiving strategy in place, you should be able to:
1. Restrict your email account from going over–quota.
2. Retain copies of your required emails.
3. Search those emails as you would any others.
Still not archiving Outlook? These four arguments might change your mind.
Four Good Reasons in Favor of Email Archiving
1. Regulatory and compliance: Regulatory organizations and governmental agencies have established strict requirements for email retention, as well as its security and accessibility. To obey, organizations must enact archiving systems that adequately protect and freeze emails, and that ensure their contents can be retrieved—unaltered and that too within a fraction of secs.
2. E-discovery and legal investigations: At the time of an audit, e-discovery or investigation related to your business or personnel, there is a possibility you will require to produce certain, if not ample, amounts of email material. An archiving solution systematically stores records of your emails in a pivotal, easy-to-search repository, where they cannot be tampered with in any case.
3. Data storage: With the increasing volumes of email circulating nowadays, it doesn't take long for a server to send or receive in bulk. An auto-archiving solution lets you offload emails and maintain optimal server performance. It also minimizes the storage costs and make recoveries much easier in case the of server failure.
4. Business stability and disaster recovery: Consider all the expensive information which is sitting in your inbox and outbox. Should your local data systems or mail servers become accessible, will you be able to access a complete record of all emails? If you archive, you will.
Email Archive Is Not Email Backup
It is important to consider that archiving is more than just simple storage, and it is absolutely different from online backup. Archiving is a systematic approach to protecting and keeping the content included in email messages intact in a secure environment where it can be instantly searched and accessed sometime in future. Archiving is a good practice that responds to legal, functional and regulatory considerations.
But, handling an email archiving solution can be a complex and time-consuming process. Learn how to get started.
How to get started?
There are three main procedures of email archiving; choosing one depends on the scale of the business and the flow of the emails involved:
1. Locally – Using mail data files to stock data on your local machine. This can be useful for one or two users, but any more than that and you are going to want to move onto a more advanced option.
2. An On-Premise Server – Archiving software is available that sits on your local server taking up emails and then archiving them in a separate database, so important emails cannot get deleted accidentally.
3. In the Cloud – Hosted solutions let you store your email archive safely and securely offsite in a data center. Users have a web-based portal that they can login to in order to access archived emails.
Email archiving ensures the safe, simple and economical storage of corporate emails by preserving all inbound, outbound and internal electronic correspondence at a single location that is both easy-to-manage and easy to search.