Buying Printers – What You Need to Know?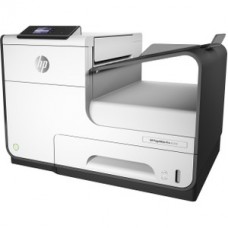 You can search on the user friendly interface of the website, run basic search or advanced search tools, listing your specific requirements and you will get the top list of all products fulfilling your needs.
The top-selling HP printers on sales are available in a wide range. Great deals on all printers are there to meet your home needs and office needs. HP is a world-famous brand for printers both inkjet as well as laser printers. They are said to produce efficient printing at low costs. With such a large database of choice available for printers, we need to know certain things before we can perfect the best buy of a printer which is just right for the requirements.
1. INKJET PRINTER OR LASER PRINTER?
The first question that arises while buying a printer is whether a laser printer is needed or a laser printer.
Colour inkjet printers are the bulk selling product in the market. It can print about anything, simple text, graphics to high quality images. The all-in-one inkjet printers now come with embedded scanner and Xerox too.
Laser printers are good too, but they are more expensive. They offer super fast printing at affordable costs. Inkjet ones are preferred more due to the fact that they offer less cost per page output than a laser.
A laser printer is best only in high-end offices needing bulk printing in highest quality daily. Inkjet printers are best to meet basic office needs and home-use.
2. SUPPLY COSTS
Well, many companies come with very good low budget printers, but their cartridges need refilling every few days. It is a huge hassle to keep changing cartridges which are of low quality and the cost of maintenance ultimately rises. It is important to buy a good quality cartridge printer so that you bear the minimum maintenance costs.
3. NETWORK CAPABILITY OF PRINTERS
Every printer in trending times needs to offer multiple connectivity options. HP computers all have a USB port. The printers can be easily connected to that port. But the computer and printer need to be in close proximity to be able print. Nowadays, there are wireless routes also available to connect the computers to the printer. It can be shared by more than two devices in a network via cable connection or Ethernet wireless router. Even the WI-FI connection is now possible. Wi-Fi not only connects the computer to the printer but also the Smartphone's or tablets. It directly connects the printer to the device without having to connect the printer to a network first.
4. PAPER HANDLING CAPACITY
Every printer has a stack of 8.5×11 papers. But what if you need to print on index paper, envelopes or a glossy sheet? Thankfully HP printers now have included specially designed trays too to handle all kinds of papers. It comes in different sizes and weights.
Most printers come with a small paper handling capacity. Few high-end models offer capacity up to 250 papers in a stack.
The low budget home use printers also come with optional second paper tray which allows the user to double the paper capacity so that you need not keep refilling the paper tray.
5. SPEED OF PRINTING AND RESOLUTION
All companies will claim fast printing ad high resolution printing output to increase their sales. But very few in the market actually have the capacity to fulfil what it claims.
You need to buy a printer which is licensed by the International Standard organisation and it only claims what it can fulfil.
Apart from the above mentioned factors to consider, you budget too plays a pivotal role. Always look for the requirements you need the printer and if the printer suffices all the requirements then you can go ahead with it. Do not go for unnecessary extra features on your printer and surpass your budget. For example if you already have a scanner, you can simply go for a printer and not unnecessarily choose a scanner and printer in a 2-in-one printer.