Features of the Best Business VOIP Providers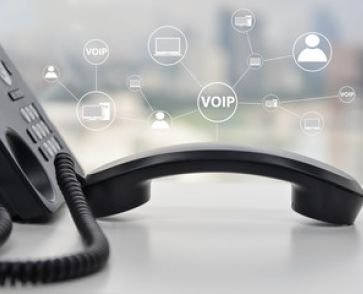 Business VoIP systems are now very popular and for a number of good reasons. VoIP systems are easy to establish and offer a number of useful features for smooth business operations. But the full extent of the benefits depends on the VoIP service provider. So, it is essential to choose one based on your unique business needs.
Here are the features of the best VoIP providers that you can consider for your business.
Options for Flexible Plans
Your business VoIP provider must offer you flexible and customizable plans as per your specific requirements. It makes no sense to pay for features that you don't need. But the current plans must be flexible enough to provide you the option to choose new or additional features in the future if necessary.
It is best to choose a vendor that requires no long-term commitment for the VoIP service. As a business owner, you must have the option to choose a plan or change it depending on your business growth.
Affordability
Business VoIP systems are easier to set up. But the service must also work out for you in terms of installation and future costs. Look for VoIP service providers offering free features that you can choose as you scale your business or as per your current organizational requirements.
For business VoIP solutions, look for features such as low monthly payments based on specific usage and easy customization. But also ensure that the low cost does not translate into poor quality of service by your VoIP vendor. The service plans must also work out economically for you. For instance, a VoIP provider who offers low-cost international calls or no long-distance charges for calls within the continent can help businesses save significant costs. Ask for call plans and charges before you choose a specific business VoIP provider.
Look for a provider who also offers free features that you can choose to use. Some of the features like conference calls, call screening, caller ID, and call forwarding are basic phone features and mustn't cost you additional charges.
Availability of Technical Support
Technology can simplify work processes but with it comes the possibility of technical glitches or problems. Your business VoIP vendor must offer 24/7 support via their expert team. Their support team must have the capability to provide you quick and efficient solutions to anything related to your VoIP system.
Companies may especially require good support from their VoIP vendor during the initial days of the installation and use. Unavailability of reliable support from your VoIP provider is a really cause of concern and companies must take this seriously when reviewing a specific service.
Ease of Use
Ease of use comes with quality services as well as a host of beneficial features for companies to use as needed. If you decide to use a VoIP system for your business, it must be able to integrate well with the existing ERP and CRM in your organizational setup.
The installation itself must be really quick and easy. One of the reasons VoIP systems are popular for commercial use is due their quick installation without the need for setting up complicated hardware. Even when you have multiple extensions, your business VoIP phone service must continue to work well and mostly without glitches.
Offer of Free Trials
Reliable business VoIP providers offering quality services often offer prospective clients the option to try their services for free before they purchase a plan. Opting to try such a feature can help businesses save a lot of hassle as without free trials they can end up selecting a vendor not suited for their needs and paying them money for the entire year of usage. Free trials can be especially useful for small businesses that run operations on limited budgets.
During the free trial, the right vendor may also be able to offer you recommendations for easier and more efficient installations or for choosing the features that might actually be beneficial for you. The right business VoIP provider may suggest custom solutions before the trial so that you may be able to try the features you will actually use.