HP Laptops – Stylish and Extremely Convenient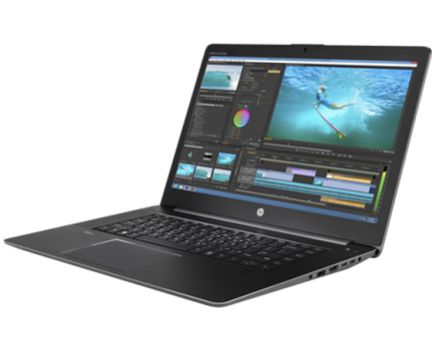 The modern laptop has come a long way from its humble beginnings.  It is no longer a lesser modern sibling of desktop and you can find laptops that are star performers and also score high on the style factor.  You have stunning colour options, premium materials, remarkable sleek lines, customisable lighting and unique textures.
HP has a wide range of laptop series that are worthy of your attention and hard earned cash. We have compiled a list of striking systems that look so good and also perform well. Read on to know.
HP Spectre x360
The Spectre is HP's best laptop model line featuring premium and lightweight designs that have beautiful displays. The HP Spectre x360 is a 2.8-pound stunner powered by 7th generation Intel Core i7 processor and Intel HD Graphics 620 GPU which has around 4GB RAM. The laptop features 8GB DDR3 onboard RAM and 256GB SSID that assures solid performance.
The HP Spectre x360 is fitted with 13.3-inch WLED-backlit touchscreen offering a resolution of 1920 x 1080. Powered by a 3 cell Li-ion battery, the laptop has an amazing battery life of 16+ hours. Other notable features of Spectre x360 are Bang & Olufsen; Quad speakers, HP TrueVision FHD IR Camera, Full-size island-style backlit keyboard, 2 USB 3.1 Type-C ports and 1 USB 3.1 Gen 1 ports.  It comes pre-loaded with Windows 10 64 bit operating system. The HP Spectre x360 laptop series also have 15-inch laptops and convertible laptops that can also be used as a tablet.
HP ZBook Studio G4
If you are looking for an elegant workstation, the HP ZBook Studio G4 is just right for you.  Weighing around 4.6lbs and just 18mm thin, the ZBook Studio G4 is the ultimate workstation your money can buy. The laptop is meticulously crafted and has a full aluminum and die-cast magnesium body that is light-weight and sturdy at the same time. The company offers a wide choice in terms of configuration. You can buy a ZBook Studio G4 powered either by an  Intel® Core™ i5, Intel® Core™ i7 or Intel® Xeon i3 processor, the latter being the fastest processor. The laptop also features a discrete graphics card (NVIDIA® Quadro® M1200) having 4GB DDR5 dedicated graphics memory. This lowest configuration of ZBook Studio G4 has 8GB DDR43 memory while the higher configuration models have 16GB and 32GB DDR4 memory.
The HP ZBook Studio features two storage options, both primary and secondary storage are SSD. The lowest configuration has 128GB SSD's while the highest configuration has 2 1 TB Turbo drives secondary SSD's
HP EliteBook x360 G2
Offering more than 16+ hours of battery life, the HP EliteBook x360 G2 is the best laptop for highly mobile professional.  The EliteBook x360 G2 has an iconic design that looks stunning which also tells about the corporate market it is built for. The silver aluminum unibody gives a premium feel and the slimness of the laptop creates a striking profile.  The laptop features a 13.3-inch screen which is protected by Gorilla Glass touchscreen. The company offers a wide range of configuration options and the highest screen resolution supported is 3840 x 2160 pixels.  Similarly, you also have different hardware configurations to choose from. You can either go for an Elite Book powered by 7th generation Intel i-Core i5 processor or the faster 7th generation Intel i-Core i7 processor.  The Intel® HD Graphics 620 is integrated into the chipset. The maximum RAM provided is 16GB DDR4.
The laptop weighs around 1.28 kg which also makes it one of the lightest laptops in the category. The storage options are many- the lowest storage option is 128GB SSD and it goes till 1TB SATA SSD.  The EliteBook offers a wide range of connectivity options including USB 3.1 Type-C ports, USB 3.1 Gen1 ports and HDMI ports.
The HP EliteBook x360 is fitted with 4 Bang & Olufsen speakers and 720HD webcam and IR camera. The laptop comes pre-loaded with Windows 10 but you also have a Linux OS option. The EliteBook has strong security features which include HP BioSphere, Preboot authentication, HP Secure Erase and many other features. Altogether, the HP EliteBook x360 G2 has everything needed by a business executive to keep data safe and continue working while on the move.
HP is one of the top laptop brands and you will find an HP latest laptops suitable for every occasion, from budget-friendly laptops to premium business laptops. So go ahead and select the most stylish and powerful HP laptop that fits your budget.
Which is your favorite HP laptop model?