Importance of Email Archiving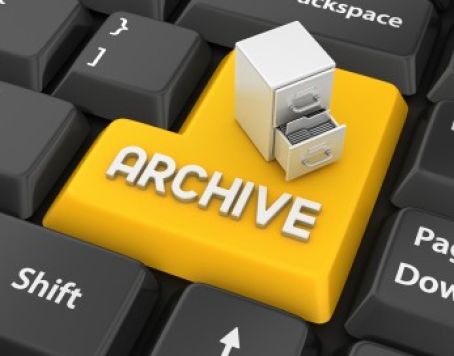 According to Osterman research, around 75% of a company's intellectual property is contained in emails. This shows that emails are more than a business communication tool; they are electronic substitutes of legal business documentation. And so it is of paramount importance that businesses must archive emails. Here are some reasons why.
Storage Management
The increased use of emails in business communication has led to a significant escalation in storage requirements. The performance of the email server is greatly affected as message stores increase. Using an email archiving solution allows the IT department to offload messages from the server and maintain the optimum performance of the server.
According to Osterman Research, email stores are expected to grow 37% annually. If you keep email in a live format, you will require more storage space and powerful hardware. Email archiving means storing email in a compressed form which results in saving disk space. Users can always access email archives from the central email repository and there is no fear of losing an important mail.
Knowledge Management
The email system of an organization is a knowledge repository.  It contains important information that is vital to business and having access to such information makes the user more productive. Using an email archiving system enables the user to have easy access to the corporate knowledge repository.
Employees can use knowledge management tools like advanced search, email retrieval tools, email records sorting to find business related information in archived mail to take informed decisions.
Business Continuity
Consider all that important information sitting in inboxes and outboxes of your employees and the email server going down? With no access to emails, organizations can come to a grinding halt leading to huge business losses. If you have archived email, you can restore email backups to the local email server and get things running.
Regulatory and Compliance
The primary reason why organizations go for email archiving is government regulatory norms and compliance measures. According to a press release from Securities and Exchange Commission, Morgan & Stanley was required to pay $15 million as penalties for being unable to produce tens of thousands of emails during an investigation. This event shows companies may face heavy fines if they fail to produce email evidence when required.
Also, don't forget the Sarbanes-Oxley Act (SOX). It necessitates companies and auditors to retain audit papers for at least five years from the end of the fiscal year.
Similarly, according to the National Association of Securities Dealers (NASD) Securities and Exchange Commission (SEC), businesses, brokers, and dealers need to store and maintain all emails pertaining to their trading activity for a minimum period of six years.  These compliance regulations are clearly mentioned in SEC Rules 17a-3/a-4 and NASD Rules 3010/3110.
The compliance is based on three concepts.
Data Permanence– the data should be maintained in its original state without any part being deleted or altered.
Data Security – the data should be protected from all security threats, including its access by unauthorized person that would affect the authenticity of data.
Auditability – the data stored should be accessible in a timely manner to authorized personnel With email archiving solutions, companies can meet all concepts of data compliance.
Litigation Support
During the course of business activities, several organizations are implicated in lawsuits due to several reasons. In the litigation discovery process, the parties involved in the lawsuit are required to submit information relevant to the case. The company who has been presented with a discovery request is required to search its records and submit all information in a timely manner.
The cost of producing this information can be huge and sometimes even greater than damages sought in the lawsuit. Such things are common with businesses that do not have an adequate email archiving solution in place. For example, in the case of Zubulake vs. Warbung (UBS Bank), the cost of restoring 77 backup tapes was $165,954 while the related review costs were around $107,694.
Email archiving has become a necessity in modern times as email stored in local stores or individual machines is rarely beneficial to the employer. In fact, keeping all e-mail in live format can be a security and intellectual property risk for the company. Email archiving can help companies maintain record authenticity and also prevent loss or misuse of information stored in emails.
Did we miss any benefit of email archiving? Please feel free to comment.