Key Benefits of Email Continuity for Businesses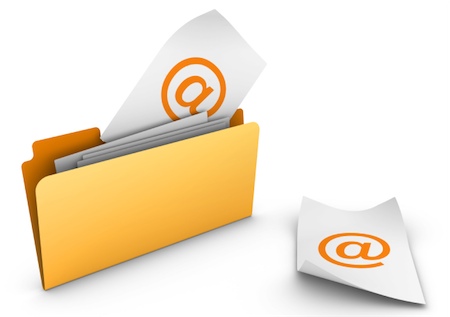 According to some estimates, in the next few months the corporate world may face about 72% of accidental email failures or email outage on an average, sending shock waves across the business community. Email failure even for a very short period can spell disaster for companies; it can paralyze an entire business division if the failure spans a longer time. The results of such failure will cost a business heavy with damage to business reputation, loss of business opportunities, frustration and stress for employees leading to a downfall in productivity.
Email continuity is the solution for both expected and unexpected failures in your major communication channel. Email continuity helps you to login, receive, send, and forward emails during a failure until your primary email service is back in action. As such, email continuity has become the IT strategy for such issues and a viable disaster recovery plan. Along with other services such as email archiving service, continuity services of email can help the staff members of a business gain access to the archived emails and helps them to send and receive emails as they do normally.
Email continuity offers great return on investments with business continuity and offering the ability to communicate with the external clients, vendors, while interacting with the internal employees. The great disaster recovery option helps business function smoothly even in case of an unplanned outage, some of the benefits of email continuity are:
• Accessibility: Research shows that businesses face unexpected or unplanned downtime of an average of 40 hours every year. Some of these incidents may last for a continuous 24 hours at a stretch. Email continuity helps businesses with continual communication. Sending and receiving of emails, attachments, within the organization and with the external partners becomes easy with a strong and robust backup such as email continuity system in place. Every department can function as usual even in the event of a downtime because of a server issues or any other such issues.
• Protection: Regular communication, exchange of correspondence is key to maintaining client relationships. No reply, response even in the event of a downtime or any email failure to clients or vendors will be regarded as an unprofessional behavior. Such incidents may result in loss of business reputation, and goodwill of the organization. Email continuity helps you with proper back up and disaster recovery in the event of a downtime, enabling users to still send and receive communication and protect your business reputation.
• Increased Business Opportunities: In this competitive world, a lack of reply to your client's email seeking more clarification may result in loosing that contract. Prompt replies are necessary to your prospects, unless you don't mind losing business. Email continuity helps your organization reply to your clients, prospects email regularly, and promptly, so you do not lose a business opportunity.
• Problem Finding and Solving: With a disaster recovery plan in place for unexpected outages, you can concentrate more on your business and ways to improve it. The IT department can function efficiently towards finding out the cause of unplanned and accidental outages, server breakdowns, etc., only if there is an alternate email and business continuity strategy is in place. The IT department need not waste its time trying to offer an alternate email program for the business, as you already have one with email continuity, the department can better look into the causes for such failures and try to fix it, helping your primary email channels spring into action.
With email becoming the lifeblood of almost organizations worldwide, there is a greater need for email continuity programs, so communication happens without any interruption. Organizations can conveniently deploy alternative resources for continuation of email correspondence during planned outages; unfortunately, at times unplanned outages may happen in case of sudden power outage, severe weather conditions, hardware failure, or sever breakdowns.
Email continuity offers great reprieve for unexpected failures or outages. The alternate email server will assume the responsibility replacing the affected server, it helps you access your email from anywhere in the world. With such a backup plan in place, business continues as usual as if nothing has happened.