Positive Aspects of Cloud Based Spam Filtering Service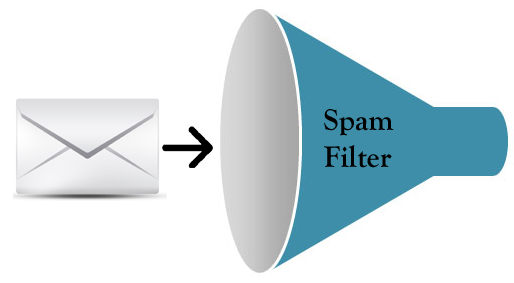 Spam can interfere with normal operation of systems by taking resources away from users without authorization.  This calls for the use of spam filtering service that can protect your business from the dangers of spam.
According to statistics released by Statista, around 55.78% of total email traffic in June 2016 was spam. So, to effectively combat the increasing messaging threats, businesses are embracing cloud-based spam solutions that evolve with time and offer high performance in comparison to on-site solutions. Let's look at the advantages of cloud based spam filtering service for enterprises.
Easy Implementation
Cloud-based spam filtering services are easy to setup and they work with any server configuration or mail client. Once an organization's particular requirements have been identified, the cloud-based spam service provider makes simple modifications to the mail server and client's DNS settings.
The administration of the spam filters can be done through an easy-to-use web portal. The organization is not required to purchase any additional hardware and software to implement these filters to their mail system.
Zero Maintenance Worries
When an organization implements cloud-based spam filters, they do not have to worry about maintenance of the spam filtering solution.  The vendor manages all service updates and upgrades and there is neither involvement of the client required nor any resources from the client.
Reliable and Scalable
Vendors providing these kinds of services have a robust, resilient and secure infrastructure. Their data centers are equipped to process and filter million of emails and messages per second.
The infrastructure is highly scalable with the capacity to process IM and Web traffic, emails with no delays even at major peak periods. Since the IM and Web traffic, emails are processes at Internet level; there is no danger of malicious code entering the corporate email system. Every day the cloud-based service provider scans and filters millions of messages and email, collects data and identifies changing characteristic of spam and associated security threats.
Based on the data collected, new signatures are implemented in real-time to ensure optimum protection against spam.
Disaster Recovery
Besides protection from spam, cloud based spam filtering service also offer disaster recovery benefits that are useful in case client's mail server goes offline.  The data center continues to receive email on behalf of your organization until the client's mail server is ready to receive incoming mail.
Reduced Costs
One of the big advantages is the reduced costs.  By employing a cloud based spam filtering solution you can avoid costs related to purchasing of complex software and expensive hardware, larger bandwidth and increased storage requirements. Organizations also don't need to dedicate staff to manage spam solutions.
Optimum Protection
Vendors offering cloud based spam filtering services are bound by service level agreements they offer to their clients.  Leading anti-spam service vendors are known to offer 100% assurance to their clients that ensure that no known or unknown email virus will penetrate the client's network.
Besides optimum protection to the email system, many service provider also offers 100% service uptime and guarantee that tells email latency will not exceed 60 seconds.  Organizations benefit from the clear-cut and risk-free protection strategy offered by cloud service providers.
Saves Users' Time
Cloud based spam filtering service also saves user's time. Every day each user receives a daily summary of filtered emails and user can retrieve any mail that seems like a false positive.  The user can individually check for quarantined mail without requesting help desk to look for missing emails. Since everything is managed by the cloud service provider, the user does not have to bother about updating lists or patching operating systems to protect the email system
Email Archiving
Since the cloud service provider manages all emails, it is quite likely they also offer email archiving services. This can be beneficial to organizations as they are required to archive email for preserving data and for compliance purposes.
They can select the optional service provided by the vendor and do not have to add more application to their system for email archiving.
When you are selecting an anti-spam solution for your organization, cloud based spam filtering service is an option you should seriously consider.  With all the benefits offered by cloud-based spam solutions, you will be happy to select one for your organization.
Have we missed any benefit offered by cloud-based anti-spam solution? Please feel free to comment.