Printer for Mac – How to Choose Which is Right for You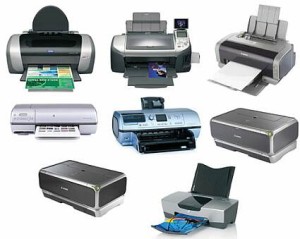 Due to unique design and programming, Mac computers do not support every other hardware available in the market. Fortunately, there are a good many printers that one can buy which are very much economical and function very well with a Mac computer to get the desired results. Let us look at a few important points to remember that needs to be considered before choosing the right and best printers for Mac.
Purpose
Housewives, school children, college and university student, businessmen, employees, bosses, basically a lot of people use Mac computers for several reasons either educational or entertainment, for work or leisure, for design, networking, communication, and the list does not end. The same purpose should also be clearly defined when choosing the right printer for your Mac. Make sure that the user is fully aware of everything he/she is going to use the printer for, what exactly will be printed, the volume of the prints, excessive or normal usage of the printer must be thought about before purchasing a printer as not all of them have the same pros and cons and are designed to suit different needs. Once the user has carefully thought out the purpose, then the printer buying process becomes easier and not much time needs to be put in for it.
Ink
This feature can be easily decided upon. There are two available options – monochrome printers and color printers. After the purpose of the printer is finalized upon, you can easily choose the kind of ink cartridges that needs to be inserted in to printer. When you decide to prints text documents, spreadsheets, prints without pictures, graphics, images, charts, presentations, then monochrome printers would be enough to do the job. If this is not the case and a lot of element needs to printed and showcased, the color printers would be able to achieve exactly that.
Wireless
Wireless external devices for computers and laptops is common these days and very convenient. Wireless mouse and wireless keyboards are gaining popularity as it is easy to use and there is no disturbance at all plus it is easy portable and work can be done from any place. Be it a Mac desktop or a Mac laptop, a wireless printer (www.wisegeek.com/what-is-a-wireless-printer.htm) will be able to do all the functions of a wired printer and more. Most printers these days are being manufactured at smaller sizes and shapes with a neat and clean finish and a contemporary design. These printers have also become touch sensitive and the display old buttons for command and options are old news. These wireless printers can also connect to the Wi-Fi and their installation process is easy even if they are to installed in many devices.
Variants
There are two variants of printer- Inkjet and LaserJet. This feature will only matter to you when you decide the main purposes for your printer. The former has been there for a long time and is still found in use in both offices and houses. They produce high quality prints, retailed at affordable prices, very user friendly with no complexities in their device usage, require not very expensive cartridges and do require a decent amount of time in cleaning but can last up to a long time with low maintenance when appropriately used.
LaserJet printers on the other hand are also termed as Laser printers are not exactly opposite, but do have their own distinctive features. They are however more expensive than usual; they are faster and the cartridges can be replaced by the user after being provided with some training. They too find a place in both homes, institutions, and offices.
After weighing the pointers before making the final decision, there are other things you can do to choose the right printer for your Mac like – plan a budget, go through a good number of brands, opt for online shopping as discounts and easy return policies are implied, do consult others who own a Mac and a printer, talk to Apple consultants for more information, take your time and never be in a hurry to purchase the device. And finally, always make sure you buy a suitable printer based on your requirement or need and not because another person bought it.