Understanding SIP Trunk and Its Benefits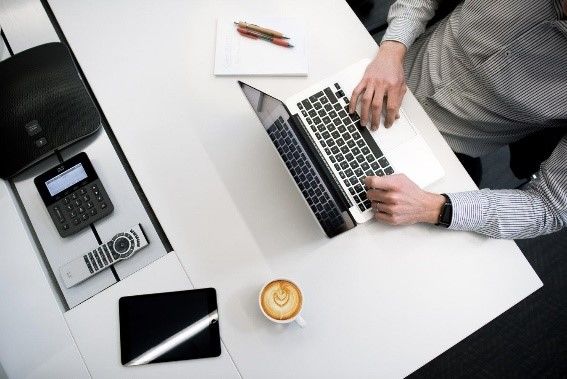 SIP Trunk is a new version of VoIP that is fast replacing traditional phone lines. Many businesses are migrating from traditional PBX systems to SIP Trunking. Let's know more about this new communication technology and its benefits.
What is SIP Trunking?
SIP stands for "Session Initiation Protocol". A SIP session can be a regular phone call between two individuals, a video call, or even a multi-party conference call. SIP Trunk providers provide you same service that you get from an analog traditional phone line provided to enterprises and businesses.
The only difference is SIP Trunk is a virtual phone line provided by a SIP Trunking service provider. SIP Trunking uses your data circuit (Ethernet over copper wire, DSL, Cable modem) to connect your company's phone system to the Internet.
Benefits of SIP Trunking
Cost Efficiency
A traditional communication system generally charges differently for local, national and international calls. The charges are often mystifying, and it is hard to understand the pricing structure. On the other hand, SIP Trunking service provider charges your organization on per user basis.
Instead of having monthly bill shocks in a traditional communications system, it is easy for operation and accounting department to predict average bills of SIP Trunking services. According to a recent study, SIP Trunk can reduce the communication bills by 50%.
No Need for Physical Infrastructure
If you are using traditional phone service, expanding the organization's capacity can be a challenging task. You would be required to wait for the telecom service provider to install new phone lines. If you are having remote employees, you would be required to purchase special communication devices for them to stay them connected to your office.
In SIP Trunking, there is no need to build the infrastructure to add phone lines. All you need to do is connecting more handsets to your data connection. For remote employees, you can add an internal phone number which can be used by remote employees to connect to your office and colleagues.
Reliability
Uninterrupted communication is critical for business functioning. Traditional phone lines often get affected by extreme weather condition or natural calamities. Also, traditional phone companies do not have a redundant network to support downtime.
SIP Trunking service providers have redundant network facilities located at different geographical locations. In case of failure of one data center or communication hub, the service provider can switch the communication to other data center which is functioning properly.
Minutes Does Not Matter
Traditional phone service providers charge their client for every call minute, but SIP Trunking offers unlimited inbound and outbound calls to its clients.
No Costly Hardware Investments
In a traditional communication system, you need to purchase additional equipment like EPX systems, scale phone lines in your organization. Once you have scaled up your communication and user capacity, it is not easy to scale down, and the new hardware lies unused, and money gets wasted.
In SIP Trunking, all you need is new handsets and inform your service provider to scale up user capacity. If you want to scale down the number of VoIP user after a few months, you just need to disconnect headsets from data connection and ask the service provider to scale down user capacity.
If you consider internal investments in scaling up your communication capacity, the traditional communication system needs a large amount of funds for an upgrade in comparison to SIP Trunking.
Simple Management
With SIP trunking your IT team would never be required to wait or use your mobile devices for business communication. SIP Trunking offers several features like easy to use on-site portals for call management. Some of the call management features worth mention are adding phone lines in demand, changing extensions, and adjusting call routing.
Disaster Recovery Options
If your building suffers damage, your PBX fails, or connection to Central office goes down, SIP Trunking would still work, and you can route calls to any telephone number in the world.
Long story short, SIP Trunk is a modern age telecommunications system which is the right choice for organizations who want to reap the benefits Internet-based phones and move their business communications to the cloud.
Did we miss any benefits of SIP Trunking? Please feel free to comment.