Dell Laptops – Best Choice for Business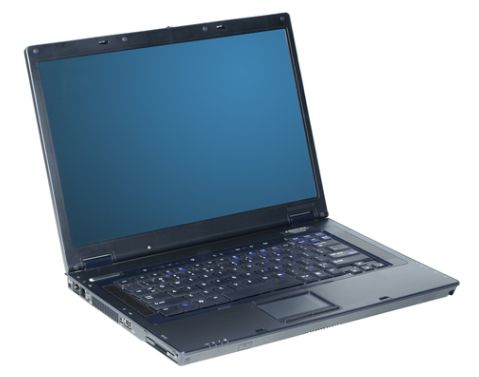 When people purchase laptops, they look for standard features like a big screen, faster processor, and large hard drive. People who are traveling most of the time also need to give importance to features like battery life, and stronger Wi-Fi connectivity. While all these features are important, business owners have their own unique sets of needs depending on their industry and profession.
Dell is a popular laptop brand that has several models suited for business. One good thing about Dell laptops in Singapore is you can expect strong security, durable design and industry's best warranties. Let's take a look at some of the top laptop models suited for business executives.
Dell XPS 13
The 13-inch screen laptop is high on portability and most suited for business executives who are always on the move. The Dell XPS-13 is powered by Intel Core i5 running at a clock speed of 3.1GHz and 3MB Cache. The laptop features 8GB RAM and integrated Intel Graphics 520 graphics chip. The Dell XPS-13 is blazing fast; thanks to the 256GB SSD.  It is super slim 9-15mm and weighs around 1.22 kg that makes it one of the lightest laptop in its category.
The 13-inch display needs a special mention. The 13-inch screen is packed with 5.7 million pixels that comes to 276 pixels per inch.  The screen is able to deliver a resolution of 3200×1800 pixels which means the images are bright and crisp and you can see the darkest of dark colors and brightest of bright with a color gamut of 72%.
It has several additional features for loaded performance such as 22 hours of battery life, Type C USB ports, and Killer 1535 Wireless-AC adapter for reliable and faster wireless connectivity.  The Dell XPS 13 also features a fingerprint reader that gives you fast and easy access to Windows 10 OS.
Dell Latitude 7280
If you are looking for thinnest and lightest business Dell laptop, don't look beyond Dell Latitude 7280.  It is powered by Intel Core i7 processor running at a clock speed of 2.6GHz and 4M Cache and 16GB DDR4 memory.  The 12.5 FHD Display offers a resolution of 1920 x 1080 pixels and is protected by Corning Gorilla glass.
The laptop features 1000GB SSD drive with Windows 10 pre-installed on it. Other important features of Dell Latitude 7280 are Intel® Integrated HD Graphics 620 graphics chip, Type C USB port, Touch Fingerprint reader, 2 USB 3.1, and Noble Wedge Lock slot for security.
Dell Latitude 15 3000
If you desire a bigger screen size, the Dell Latitude 15 3000 is a perfect choice for you.  It is powered by a 5th generation Intel Core i5 processor running at a clock speed of 2.2GHz and 3MB cache.  The laptop also has a NVidia® GeForce® GT920M graphics chip and 16GB RAM.  The 15.6 inch LED Backlit On-cell display offers a true HD resolution (1366 x 768).
The maximum storage option offered is 1000GB SATA HDD but you can also opt for 256GB SSD that raises the performance of the laptop. Other important features are Infra-Red HD video webcam with Facial recognition, HDMI, USB 3.0 ports.
Dell Chromebook 13
The Dell Chromebook 13 is ideal business laptop who want to try benefits of the cloud-based operating system.  The laptop has an aluminum body and carbon fiber cover that makes the laptop sturdy and attractive as well.  While most Chromebooks have 11-inch displays, the Chromebook 13 has a 13.3-inch screen with Gorilla Glass protection.
The anti-glare display offers a max resolution of 1920×1080 pixels which is considered Full HD.  The Dell Chromebook 13 is powered by an Intel Celeron 3205U processor and 4GB of RAM.  The laptop has 16KB of internal storage and also has a micro-SD card slot for extended storage.
You get 200GB of storage space in Google Drive for which you have to pay a fixed amount. The cloud storage space is available for a period of two years after which you have to renew your account to enjoy the cloud storage benefits.
If you are looking for best business laptops, you can choose between any 4 Dell laptops discussed above depending on your needs and budget.