Laptops for Sale- Five Things to Take into Consideration When Buying One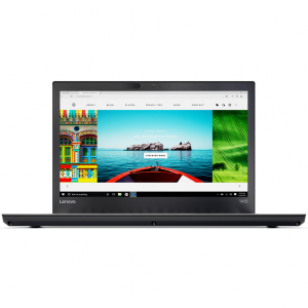 Lenovo laptops has a good e-commerce platform where they sell all kinds of technological products It has an integrated technical sales support, friendly user interface, wide range of technological products and its accessories and great range of deals provided throughout the year.
You can buy Lenovo laptops at great prices in the Lenovo Laptops for Sale. Invest in both beauty and brains. Invest in high definition screens and cutting edge technology offered by the wide range of laptops.
Deciding upon a laptop is a bit confusing at times. When people question what laptop best suit your needs, we often have no clear answers. There are way too many types of laptops with varying price range. However, the following five things should be taken into consideration before you buy a laptop:
1. Size of the laptop
If you need to carry your laptop always, and portability is your main concern, always try to go for a notebook which is small and light-weighted to carry. They are designed to have a slim structure. They only weigh around 1 to 1.5 KG.
2. RAM
The more the RAM capacity, the more it allows applications to run. It also allows more data accessibility, more quickly. This feature is very useful for picture editing. Based on your requirement if you require more applications to run and at high speed, try to buy a laptop with larger RAM capacity.
3. Battery life
Battery life of a Laptop is affected by various aspects. These include screen resolution, brightness of the screen, and the tasks that you run on the computer. If you stream a lot of videos, open programs that need high processing, then they will surely drain out your battery of the laptop. The battery is rated in Watt hours. The larger these figures the more powerful will be the battery life. Laptops with a rating of 44 Watt hours or higher will provide the best battery life.
4. USB 3.0
You should never buy a laptop which does not have a USB. 3.0 port. The reasons for this are that USB allows plugging of an external hard drive to take the back up of your laptop's data. It also allows convenient plug in system for external mouse and keyboard.
5. Hard drive
Hard drives are no longer a rage. SSD's than hard disk. The advancement in technology, a SSD is used to offer high speed. It's used in all laptop. The reasons for using SSD's are that it is less space consuming, and adds very much less weight to the laptops. However, the only drawback is that it does not offer much capacity compared to a hard disk. It can give maximum 256 GB. The higher the SSD, the more expensive will be the laptop. You can still make do with a 128 GB SSD.
The newer laptops come in solid state drives, which are much faster than traditional SSD's. They are more expensive too.
Apart from these factors your budget should be taken into consideration. Rarely will you find a high grade laptop within your range. You have to always make compromise. Always look for a laptop which at least has all the basic features mentioned above, to serve your requirement, and if there are one or two shortcomings but more advantages, then you can go for that laptop, provided it falls within you budget.
Ideally go for a laptop which seems to be good to fulfil your basic needs, feels durable to use for long time. Budget always plays a pivotal role. A laptop which falls within a good range, with adequate features should be your best buy.
A laptop should be your investment for long. It will be with you for some years to come. It's always advisable to maybe go little more than your budget, and make the best buy. Get a better laptop than you need. A laptop with very low features but within your budget may prove to be a futile buy in future. It's also advisable to buy the best laptop and desktop deals online.