All You Need to Know About VoIP Multi Line PBX Systems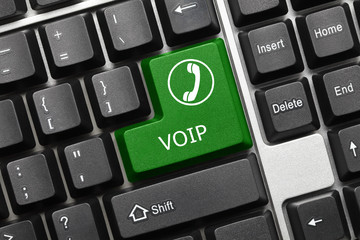 Telephones are a must in business organizations for day to day operations. Be it for communicating with other people or communicating within an organization, telephone has been the go to communication device from decades together. Business telephone systems have evolved drastically over these years and many changes have been observed. One of the most significant changes was the advent of private branch exchange (PBX) and introduction of voice over internet protocol (VoIP) systems in telephone systems. This article will briefly discuss VoIP multi line PBX systems, their features and their advantages in an organizational setup. Read on to know everything in detail.
What are Multi PBX Systems?
A private branch exchange (PBX) as the name implies is a telephone exchange system that connects multiple phone lines both internal and external together. Most of the PBX systems used today are multi line meaning they have multiple incoming lines and are automatic meaning a human intervention is not needed to operate these multi PBX systems. Initially PBX systems were used to be handled manually and the switching between multiple lines used to be a very tedious task. However, today's multi line PBX systems are completely automatic and perform concentration of central office lines or trunks and provide intercommunication between large numbers of telephone stations in the organization.
What are VoIP PBX Systems?
We live in the age of internet today and why phones should be excluded from having internet connections. Voice over internet protocol (VoIP) allows transmission of phone calls using internet protocols and along with voice transmission allows multiple other features like audio, video and instant messaging services using the TCP/IP protocol stack. VoIP gateways are beneficial as they allow organizations to use a single network for both voice and data requirements. In addition, a VoIP enabled public switched telephone network will help an organization in taking advantage of its intranet system to reduce long distance expenses for communication within an organization. Internal communication is very crucial within an organization is very important and having a VoIP multi line PBX system will create a separate internal network of telephone connections enabling anyone to talk to anybody without the intervention of a network operator.
Additional Features of VoIP Multi Line PBX Systems
Multi line PBX systems are way advanced when compared to the outdated telephone systems. Since multiple lines are interconnected over a single network using internet protocols, the following additional features can be availed using VoIP multi line PBX systems- auto attendant, auto dialing, automated directory services, automatic call distributor, automatic ring back, call blocking, call forwarding, call logging, call park, call pickup, call waiting, call transfer, voice mail, conference calls, DND services etc.
All of these features make telephone communication within an organization more effective and let people make use of the latest technology available. The newer technology will not restrict phones to just talking but will enable to do much more and help in creating an efficient communication network within an organization.