What are the Pros and Cons of VoIP Phone Services?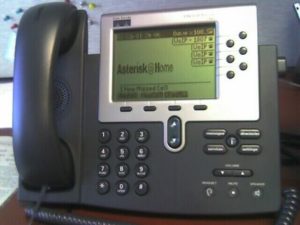 VoIP is a modern technology that allows you to make phones over the local area network. Due to its cost-effectiveness and advanced features, many businesses have switched to VoIP Phone service. If you are planning to switch to VoIP, it would be nice to learn about the Pros and Cons of VoIP before going for it.
Advantages of VoIP
Lower Costs
Every organization wants to cut down costs, and VoIP perfectly fits the bill. Organizations can make considerable savings each month by switching to VoIP. On average, a landline costs an organization $50 per month, which includes local calls only. You have to pay extra for national and international calls.
On the other hand, a VoIP phone system costs less than $20 per line. So it would not be wrong to say, VoIP can cut your phone bills by half and help your organization make significant savings.
Add-On Features at No Extra Cost
Add-on features like call transfer, call queuing, group ringing are important for organizations. The traditional PBX system does offer these functionalities. However, these functionalities are not inherent, and you have to purchase them separately.
Many of these features are offered as basic features in the VoIP phone system. You will not be required to pay anything extra to the service provider to use these features.
Increased Accessibility
VoIP phone service is cloud-based. It means you can access your VoIP phone system from any place where you have Internet access. Businesses thrive when they support individual styles of working and mobility of the workforce. Traditional PBX systems are confined to office boundaries.
On the other hand, a VoIP phone system can be used from mobile devices that allow employees to make and receive VoIP calls even from the field or while on the move. This flexibility improves the efficiency of the workforce and increases productivity.
Portability
Unlike landline number, a VoIP phone number is a virtual number. It means you can use the phone number anywhere you go. This is good news for businesses that have employees who travel a lot. Also, even if you change the office address, your organization can retain a VoIP phone number.
Scalability
Scalability is an important factor for businesses to support growth. Some companies experience an increase in customer calls during a specific period. This small duration of a few days or months is called peak periods when there are more business opportunities.
Your systems should be scalable to ensure your organization doesn't lose any business opportunity. For example, you should be able to add new phone numbers to deal with an increased number of calls. When the peak period is over, you should be able to reduce the phone number to reduce costs.
Though traditional PBX systems are scalable, you need to make a significant investment, like the purchase of additional hardware.  VoIP phone service offers scalability without substantial investment. All you need to do is ask for additional VoIP phone numbers from the vendor and buy VoIP phones.
When the peak period is over, you can ask the vendor to remove additional VoIP numbers from your VoIP account. In VoIP, you only have to pay for additional VoIP numbers when you use them. You can always cancel additional VoIP phone numbers when you don't need them to reduce unnecessary expenses.
Disadvantages of VoIP
Latency and Jitter
VoIP uses a digital mode of communication where the communication is broken into small data packets before sending them over the Internet. These packets are reassembled at the destination to create the original message
Latency and jitter occur when there is a consistent delay in the delivery of data packets to the destination due to slow Internet connection or other network problems. It is also caused by improper re-assembly of data packets. This can significantly affect the quality of VoIP calls.
Depends on Reliable Internet Connection
VoIP phone system uses the Internet connection to transmit data packets. You need a reliable Internet connection for VoIP phone system to function efficiently. Besides good download speed, the Internet connection should also have good upload speeds. The internet connection must have low latency for high-quality VoIP phone calls.
Do you've any questions about VoIP phone service?