Email Archiving: Few Things You Should Know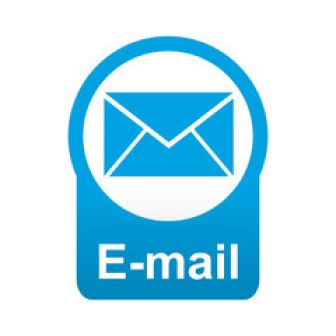 Over the past few years, email has become a primary medium of business communication. It provides organizations with a quick medium of conveying business correspondence such as sales transactions, quotations and purchase orders, virtually all across the globe with the least physical effort possible.
Since emails have become the electronic backup of legal business documentation, the information being passed on via this electronic correspondence comprises a record. More and more organizations are finding themselves obliged to maintain records of all emails for years to come. Email archiving has proved to be the advancement for businesses. But why is email archiving so essential for organizations?
An email archive is a repository, generally, kept in a sterile environment to provide secure protection of email for compliance and operational reasons. A 'perfect' email archiving system automatically excerpts message contents and other attachments from incoming & outgoing emails and after indexing, it stores those emails in read-only format. This ensures that archived records are kept in their original form.
Email archiving moderates the demand for storage space by reducing the number of online emails on the mail server. Moreover, email archives consume less physical storage space than other email storage methods.
Archiving is the good long–term solution for keeping an ongoing, comprehensive record of communication intact. With a reasonable archiving strategy in place, you should be able to:
1. Restrict your email account from going over–quota.
2. Retain copies of your required emails.
3. Search those emails as you would any others.
Still not archiving Outlook? These four arguments might change your mind.
Four Good Reasons in Favor of Email Archiving
1. Regulatory and compliance: Regulatory organizations and governmental agencies have established strict requirements for email retention, as well as its security and accessibility. To obey, organizations must enact archiving systems that adequately protect and freeze emails, and that ensure their contents can be retrieved—unaltered and that too within a fraction of secs.
2. E-discovery and legal investigations: At the time of an audit, e-discovery or investigation related to your business or personnel, there is a possibility you will require to produce certain, if not ample, amounts of email material. An archiving solution systematically stores records of your emails in a pivotal, easy-to-search repository, where they cannot be tampered with in any case.
3. Data storage: With the increasing volumes of email circulating nowadays, it doesn't take long for a server to send or receive in bulk. An auto-archiving solution lets you offload emails and maintain optimal server performance. It also minimizes the storage costs and make recoveries much easier in case the of server failure.
4. Business stability and disaster recovery: Consider all the expensive information which is sitting in your inbox and outbox. Should your local data systems or mail servers become accessible, will you be able to access a complete record of all emails? If you archive, you will.
Email Archive Is Not Email Backup
It is important to consider that archiving is more than just simple storage, and it is absolutely different from online backup. Archiving is a systematic approach to protecting and keeping the content included in email messages intact in a secure environment where it can be instantly searched and accessed sometime in future. Archiving is a good practice that responds to legal, functional and regulatory considerations.
But, handling an email archiving solution can be a complex and time-consuming process. Learn how to get started.
How to get started?
There are three main procedures of email archiving; choosing one depends on the scale of the business and the flow of the emails involved:
1. Locally – Using mail data files to stock data on your local machine. This can be useful for one or two users, but any more than that and you are going to want to move onto a more advanced option.
2. An On-Premise Server – Archiving software is available that sits on your local server taking up emails and then archiving them in a separate database, so important emails cannot get deleted accidentally.
3. In the Cloud – Hosted solutions let you store your email archive safely and securely offsite in a data center. Users have a web-based portal that they can login to in order to access archived emails.
Email archiving ensures the safe, simple and economical storage of corporate emails by preserving all inbound, outbound and internal electronic correspondence at a single location that is both easy-to-manage and easy to search.